About Lady Ross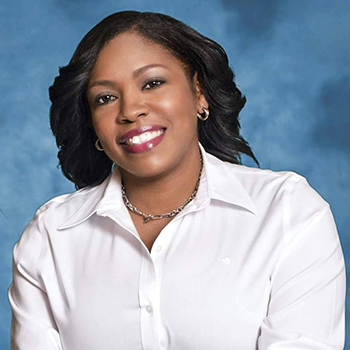 JuaQuanda Ross, affectionately known as Lady J, is a native of Fort Lauderdale, FL. She is the 2nd child of the late Mrs. Karen and Johnnie Gaines, born October 10, 1978. Graduating from Dillard High School in Fort Lauderdale, FL., she continued her education acquiring a degree in Early Childhood Development from Broward College & Nova Southeastern University.
Mrs. Ross is the owner and establishmentarian of Radiant Hearts, LLC., and through her business she provides mentorship for young teens, and a Parent Empowerment Program called S.W.A.G. (Students Will Achieve Greatness). Radiant Hearts, LLC., not only provides mentorship and empowerment, but also feminine care products. Her motto is, "One Woman can shine, but TOGETHER we can illuminate the World".
Lady J is a author (Radiant Hearts Journal) and a co-author of a joint writing (50 Shades of Change). She has served in the Broward County School District as an educator for over ten years.
Mrs. Ross is married to Bishop Charles Ross, Sr., and together they share four children; Essence, Charles Jr., Josiah, and Darren. Her passion in life is to be a beacon of light in a dark world.